HIGHLIFE® COLLECTION STEP
This contemporary spa step is constructed from durable polymer and features textured treads. The side of the step has been designed both in color and dimple-pattern to perfectly match the spa corners.
Product Dimensions: (33.25"L X 24.375"W X 15.125"H)
Made from rigid polymers, this heavy-duty, wear-resistant step makes it easy to step in and out of your spa. Designed to match the Everwood cabinet, this step features rich colors and a natural wood appearance.
Almond, Havana and Storm
Product Dimensions: (32″L X 21.3125″W X 15.25″H)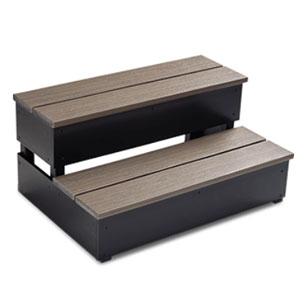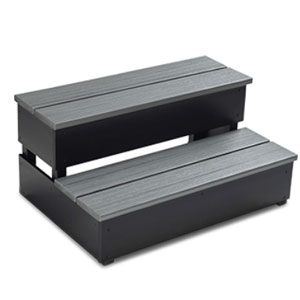 Coastal Gray, Espresso, Sable
Product Dimensions: (32″L X 21.75″W X 15.25″H)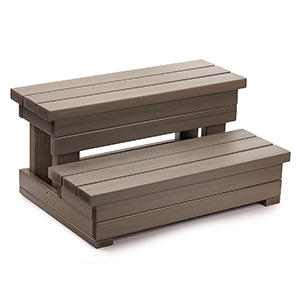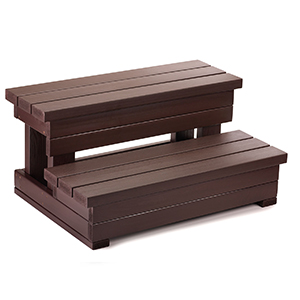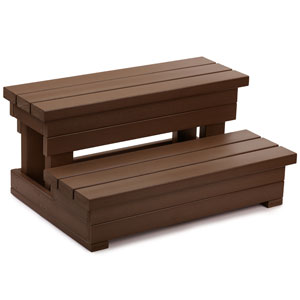 This spa step is both affordable and lightweight, but by no means flimsy. This proprietary design is durable to withstand mother nature. As an added benefit, if the step does need to be replaced, it's 100% recyclable.
Product Dimensions: (30.65″L X 24.31″W X 16.31″H)