THE FLASH 7 PERSON HOT TUB
Dynamic features create a rejuvenating experience.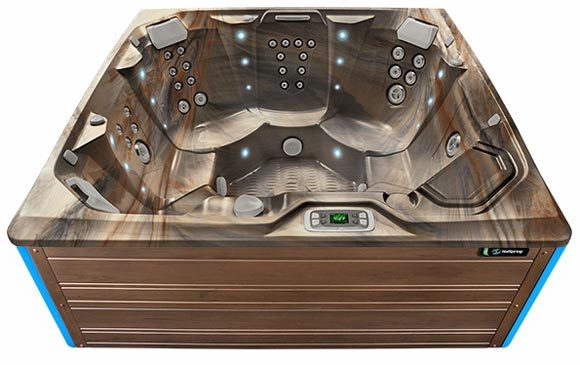 The open-seat design creates a spacious interior that accommodates up to seven people in this spa with a conservative 7' x 7' footprint. A pod in the footwell houses four precision directional jets for a foot massage in nearly every seat.
Seating: 7 Adults
Lounge Seat: No
Size: 7′ x 7′ x 36"
2.13m x 2.13m x 0.91m
LIMELIGHT FLASH PRODUCT SPECS
7' x 7' x 36"
2.13m x 2.13m x 0.91m
845 lbs./385 kg dry
4,900 lbs./2,225 kg filled*
1 XL Dual Rotary Jet
3 XL Single Rotary Jets
1 XL Directional Jet
4 Standard Single Rotary Jets
4 Standard Directional Jets
4 Rotary Precision Jets
24 Directional Precision Jets
Raio® multi-color points of light (27)
Exterior multi-color lighting with timer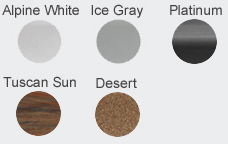 Vidro® backlit ribbon waterfall
IQ 2020® with LCD control panel
230v/50amp, 60Hz
Includes G.F.C.I. protected sub-panel
Wavemaster® 8200
Two-speed
2.0 HP, continuous duty
4.0 HP, breakdown torque
Wavemaster® 8000
One-speed
2.0 HP, continuous duty
4.0 HP, breakdown torque
SilentFlo 5000® for quiet continuous filtration
Effective Filtration Area:
100 sq. ft., top-loading filters
FreshWater® III Corona Discharge (Included)
ACE® Salt Water Sanitizing System (optional)
or EverFresh® System (optional)
Caramel
Chestnut
Slate
Evergreen
3.5″ to 2.5″ tapered
2 lb. density foam core with hinge seal
3.5″ to 2.5″ tapered
2 lb. density foam core
Cover Lifters (Optional):
CoverCradle®, CoverCradle II®, Lift 'n Glide®, UpRite®
Entertainment Systems (Optional):
* Includes water and 7 adults weighing 175 lbs. each
Export models available in 240v, 50 Hz, 1500w Heater
EXCLUSIVE WIRELESS REMOTE CONTROL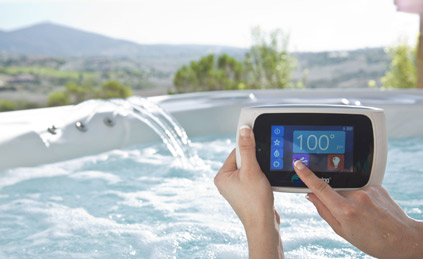 For added convenience the Highlife Collection Grandee and Envoy models feature our unique wireless remote control with touchscreen technology.
The most advanced control panel available, it features a full color screen with large icons and intuitive menus that make it easy to adjust spa functions.
Remove the remote from the bartop charging dock and carry into the spa to adjust jets, lighting and even music from your favorite seat, then set the panel in the secondary bartop resting station while you relax.
ENTERTAINMENT SYSTEMS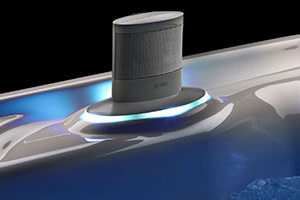 Stream music live or from your playlist, or listen to a podcast or audio book. Enjoy audio entertainment from your Bluetooth® device while relaxing in your spa.
ACE & EVERFRESH WATER CARE SYSTEMS
Compare HotSpring's exclusive ACE Salt Water System, to the Everfresh Ozone System, and decide which will work best for your lifestyle.
HOT TUB COVER LIFTERS
A hot tub cover lifter makes it quick and easy to lift your hot tub cover off and on. Without a hot tub cover lifter, opening and closing your spa can be a 2-person job.
HOT SPRING SPA HOT TUB STEPS
Making it easy to climb in and out of your spa, Hot Spring spa side stairs feature rich colors and a natural wood appearance to match your spa cabinet.