THE FULLY REIMAGINED HIGHLIFE® COLLECTION
The Highlife Collection is the culmination of over 40 years of innovation from the industry leader, Hot Spring Spas. Exclusive features gives you the ultimate spa experience with unique hydrotherapy massage, the simplest and most effective water care, plus money-saving energy efficiency.
CABINET AND SHELL COLOR COMBINATIONS
(All Color Combinations Available for All New 2023 Highlife Models.)
Alpine White
Ice Gray
Platinum
Alpine White
Ice Gray
Platinum
Alpine White
Ice Gray
Pebble
Platinum
Tuscan Sun
Alpine White
Ice Gray
Ivory
Pebble
Tuscan Sun
Alpine White
Ivory
Pebble
Tuscan Sun
PLUS, ALL HIGHLIFE MODELS INCLUDE THESE EXCLUSIVE FEATURES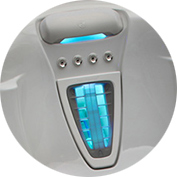 Exclusive Moto-Massage®DX
The original moving jet, now updated to provide not one, but two powerful water streams sweeping up and down the length of your back.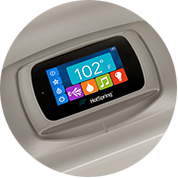 Wireless Remote Control
Adjust spa functions, such as lighting and music, while you're in the spa or from up to 30 feet away. Then, rest the remote safely in its bartop docking station.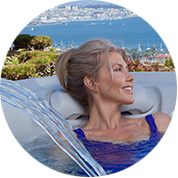 Exceptional Filtration
Tri-X/No bypass filtration—a Highlife exclusive: 325 sq. feet of effective filtration area is matched to the power of the jet pumps, so 100% of the water passes through the filters 100% of the time. Plus, dishwasher-safe, Tri-X filters come standard on most models. *Not available on all models, ask your dealer for details.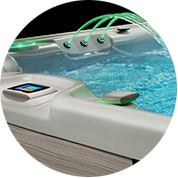 Energy Efficiency
Multi layer foam insulation means heat stays in, making HotSpring Highlife spas among the most energy efficient you can own.